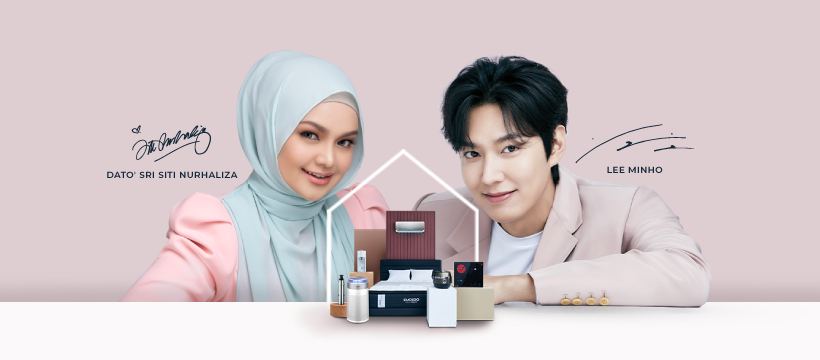 Cuckoo International (MAL) Sdn Bhd
Overview
Attractive Benefits - Overtime, Medical, Birthday Leave

Young and vibrant work culture

About Company

About CUCKOO International

CUCKOO International (MAL) Sdn Bhd (CUCKOO International) is the leading Healthy Home Creator, providing Malaysians holistic Healthy Home solutions. We consistently go Beyond Standards in our portfolio of innovative products and services to improve the quality of living for Malaysians.

Our journey started in October 2014 with the introduction of CUCKOO, the renowned home appliance brand from South Korea, in Malaysia. We have since broadened the spectrum of our core brands and offerings across four Healthy Home pillars, each focusing on different aspects of what makes a home healthier:

● The 'Healthy Appliances' Pillar [CUCKOO] – CUCKOO's range of water purifiers, outdoor water filter, air purifiers, pressure multi-cookers, induction hobs and kitchenware.

● The 'Healthy Living' Pillar [CUCKOO Co-Creations] – CUCKOO's growing category of locally developed home living products, such as mattresses and air conditioners, co-created through strategic collaborations.

● The 'Healthy Lifestyle' Pillar [WonderLab Group] – WonderLab Group brings a holistic approach to beauty and wellness with a wide range of skincare, cosmetics, and nutritional beverages under sub-brands like WonderLab, WonderDewi, and BeauSiti x WonderLab.

● The 'Healthy Home Care Pillar' [WonderKlean] – WonderKlean offers comprehensive specialist services, including indoor disinfection, and cleaning services for washing machines, kitchen appliances, mattresses, and air conditioners.

Today, CUCKOO International has empowered more than 4.7 million household users to live healthier and happier through its innovative Healthy Home solutions. The company also commands a nationwide presence with over 640 branches and 14,000 people from the CUCKOO family, including sales professionals and service specialists, in Malaysia. Through our revolutionary subscription-rental based model, we are driven to make healthier homes and happier life accessible and affordable to more Malaysians. This extends our dedication to positively impacting the society through long-term community outreach programmes.