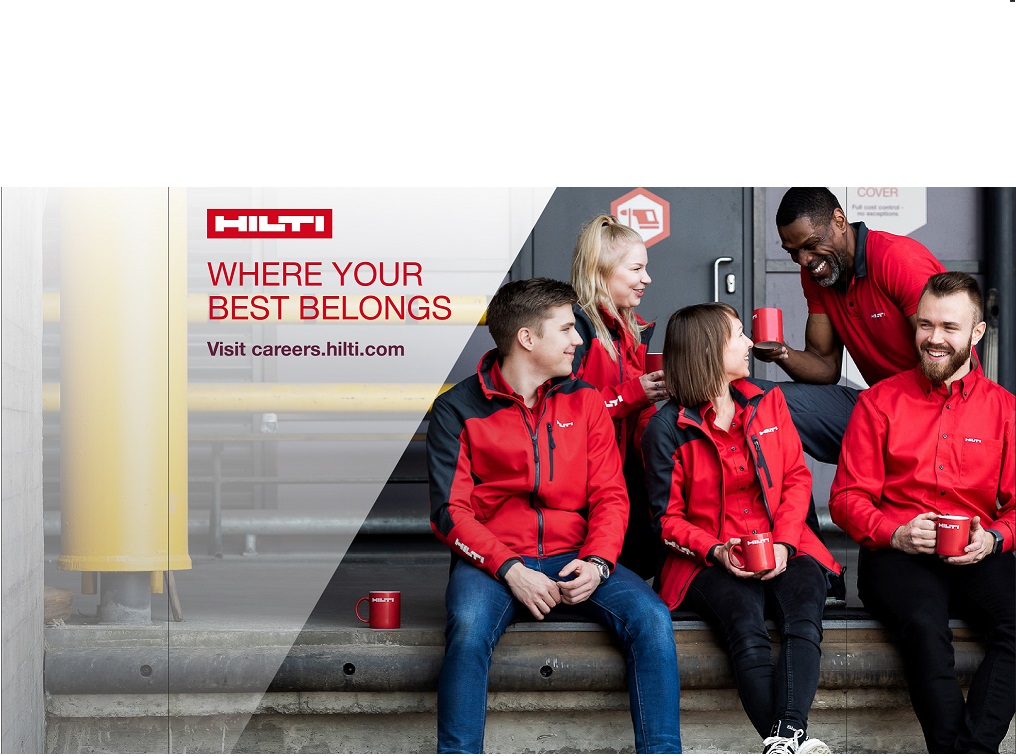 Job Description
We'll give you the tools you need to excel in your internship, including one-to-one coaching. You'll enjoy a rare combination of autonomy and camaraderie, as you'll manage your own project while being part of a friendly team. It is an excellent opportunity to sharpen your career and potentials.
Working with customers, sales team, contractors and designers to drive the sales of specific products.
Sharing and educating key influencers on construction projects about the proper use, advantages and value of Hilti products, with a view to securing their specification in the designs.
Communicating product specs from design teams to sales teams, assigning account managers with their conversion into sales.
Visiting job sites to assess design problems as well as opportunities, giving technical advice, solutions and support, and adding value through the use of Hilti products.
Looking into new business prospects by running customer surveys for product development, and working with sales teams to develop local strategies.
In this role, you'll work with some of the industry's most trusted and innovative engineering products.
At Hilti, we have an excellent mix of people, which we believe makes for a more vibrant, more innovative, more productive team. So, if you've never worked in construction, that's fine with us. Success at Hilti is down to teamwork and ability, regardless of your background.